Long Marsh, 27 Holes
Long Marsh's gently rolling fairways meander through 450 acres of natural Florida scrub. Its fairways and greens invitingly framed by native pines, oaks and palms and is Rotonda's newest golf courses. This Ted McAnlis-designed course opened in February of 1999, and it's newest 9 Hole addition in 2007 and is enjoyable for golfers of all levels. At Long Marsh Golf Club in Rotonda West, each hole has its own distinctive character, set amid natural bunkers, lakes and marshes that are haven for wildlife. Five sets of tee boxes provide course distances ranging from 5257 yards to 7120 yards.
Scorecard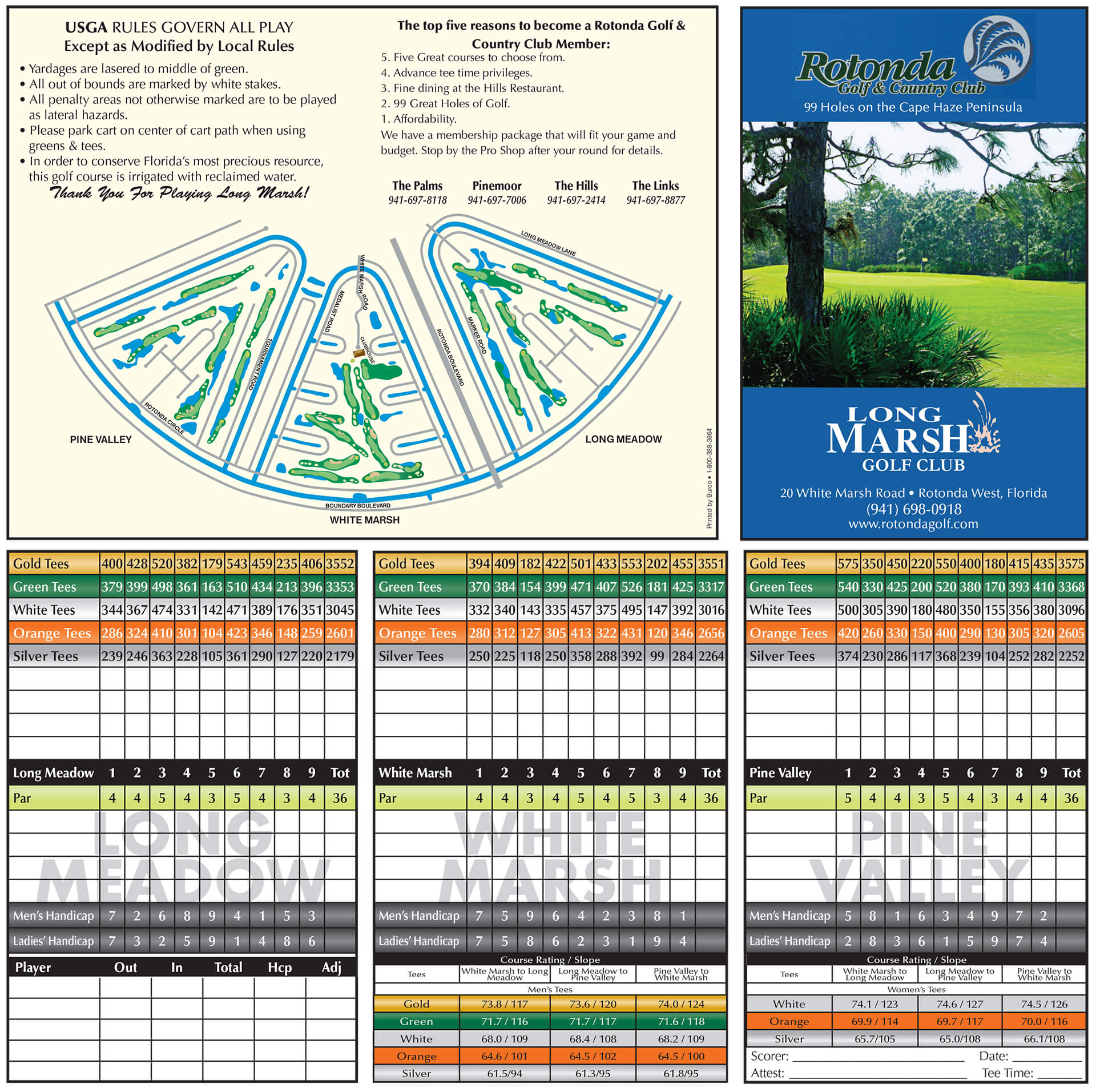 Long Marsh Course Reservation
To book a tee time, please fill out the form below or call 941-698-0918

Select a course and book your next round of golf online. It's fast and easy!

Our experienced event specialists will make your golf tournament a total success.

Our wide array of options from dining, decor, and location makes planning your special event a cinch.

Rick brings over 30 years of studying the golf swing and teaching experience. He is the former Director…